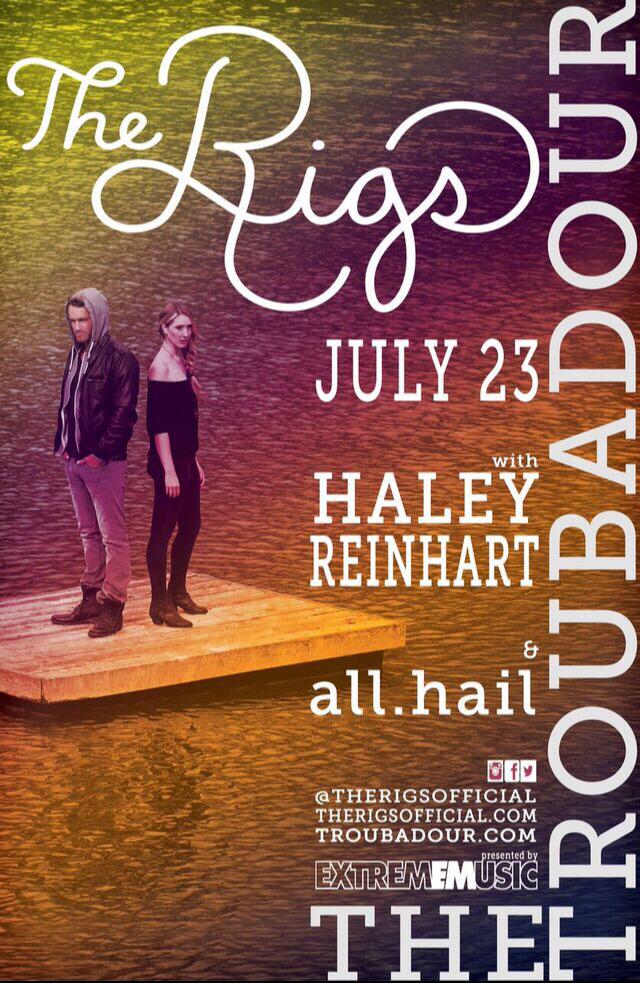 Haley Reinhart and all.hail are set to open for The Rigs at the legendary Troubadour in Hollywood on Thursday, July 23rd 2015.
"The Rigs" are a newly formed band consisting of singers TJ Stafford and Caitlin Parrott. This will be their debut show.
Doors open at 7pm. Haley is set to go on at 8:40pm.
Being that this show is close to the possible release of Haley's EP, we can only hope to hear more of what the EP may sound like!
For more info and to buy tickets, click here.