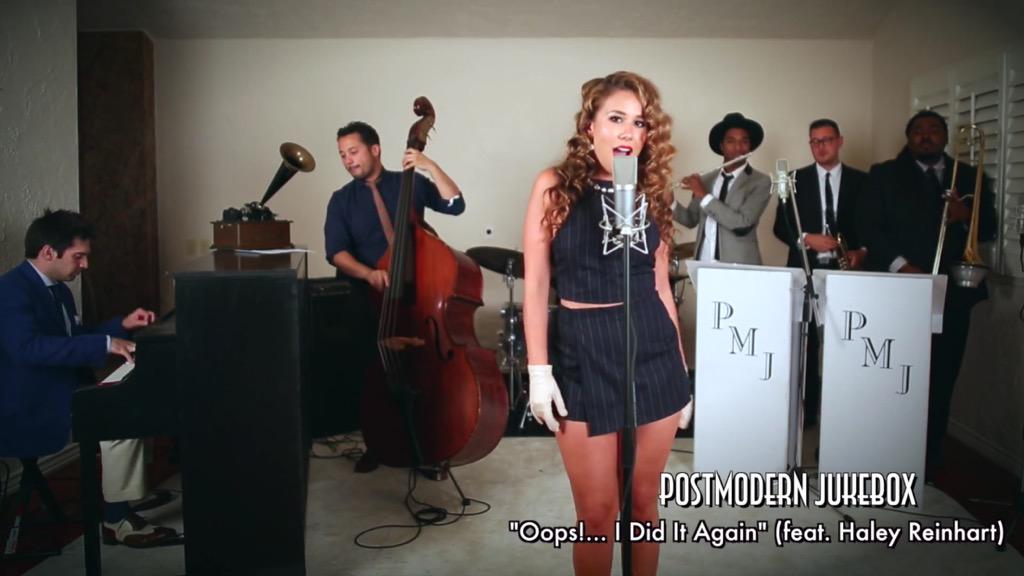 Oops!.. They did it again. Scott Bradlee, the creator and mastermind behind Postmodern Jukebox and Haley Reinhart have brought us another incredible jazz cover of one of the world's biggest pop stars Britney Spears' biggest hit from the early 2000's.
Don't waste any time, watch the video now and embrace the incredible vocals Haley gave us this time around. Not to mention, it's probably the sexiest video Haley and Postmodern Jukebox have done thus far.
Don't forget to buy the song on iTunes so you can listen to it whenever you want!