And she played it well.
Haley Reinhart opened up for The Rigs this past Thursday night at the legendary Troubadour in Hollywood, California. It was Haley's first time at the venue, and she definitely made her mark on that stage.
As of late, most of Haley's local L.A. shows have been small acoustic sets. This time, she brought a full band, and everything was bigger and better! Dressed in all black, Haley took the stage along with her many band mates in front of the sold out crowd.
They opened the show with Haley's soon-to-be released first single off the EP, "Better":
Second song from her setlist was "Good or Bad", which Haley introduced to us acoustically at Room 5 back in April:
Special guest Casey Abrams was then brought to the stage to perform the first song they wrote together,"You Were There":
The second special guest of the night was Scott Bradlee, from Postmodern Jukebox. There to play piano for "Creep":
To pay tribute to Amy Winehouse on the anniversary of her death, Haley then jazzed it up with "Gee Baby, Ain't I Good To You:"
Another song confirmed to be on the upcoming EP, her ballad "Love is Worth Fighting For":
Last but not least, Haley and the band got funky and gave us the best performance to date of "My Cake":
Haley has really blossomed over the last few years, her stage presence was stellar, and she performed as confident as ever. Can't wait to see what else is in store.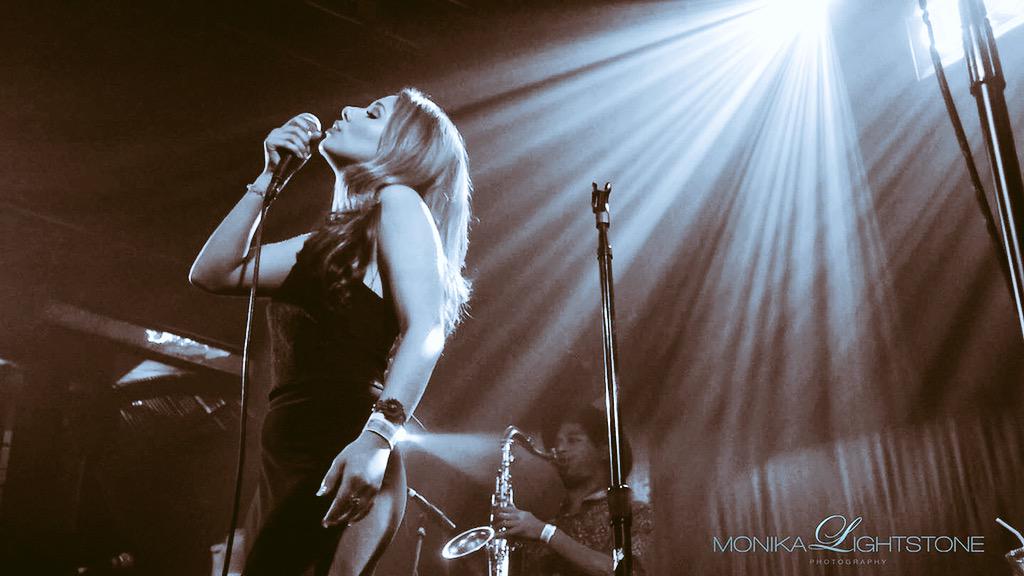 Photo Credit: Greg Williams, & Monika Lightstone
Video Credit: HaleysTusk, & Rachel Calderon