Postmodern Jukebox's "Creep" cover featuring Haley Reinhart is currently at 2,336,375 views in just nine days on YouTube.
That alone is a whole lot to be proud of! But, the song itself is going far beyond just those views.
The song has been #1 on the iTunes Jazz charts for a whole week now: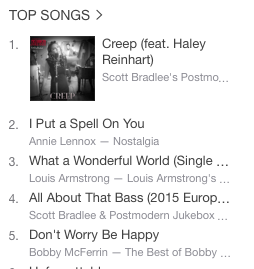 The video reached the #1 trend on Facebook: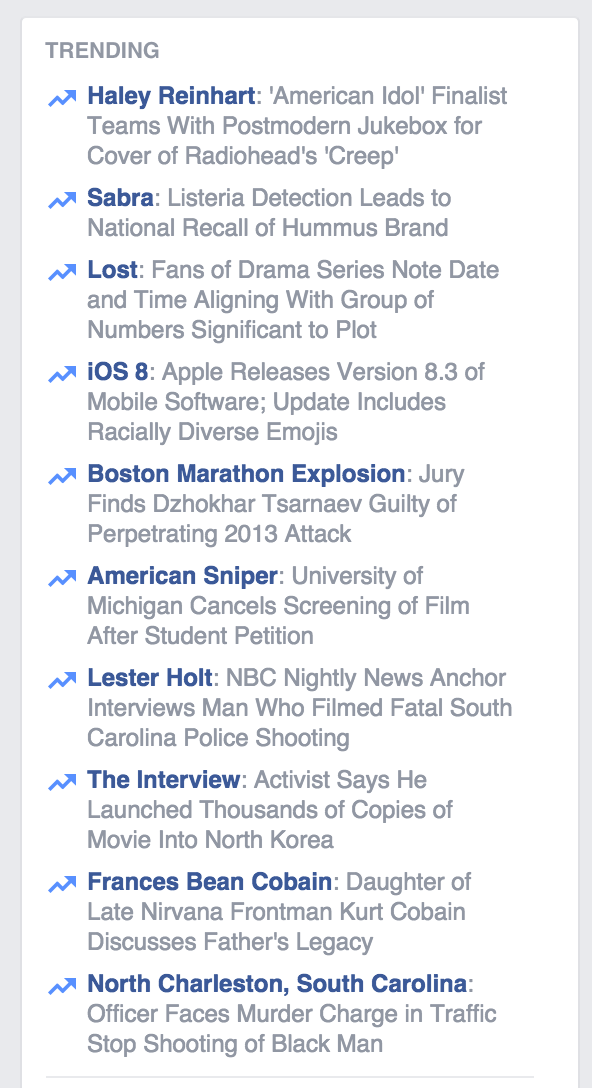 The song reached the #1 overall spot on the Mongolia iTunes charts:
Currently #1 on the Jazz Digital Songs Billboard chart: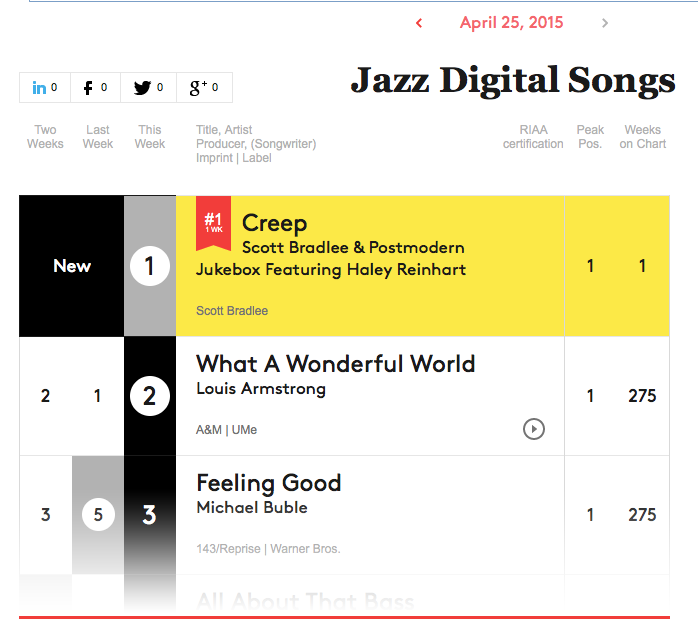 Currently #1 "best seller" on Amazon Jazz digital music: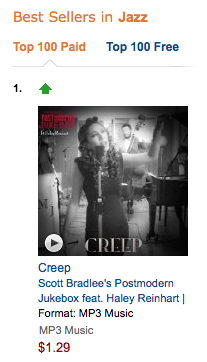 It's currently #117 and climbing on the overall iTunes chart: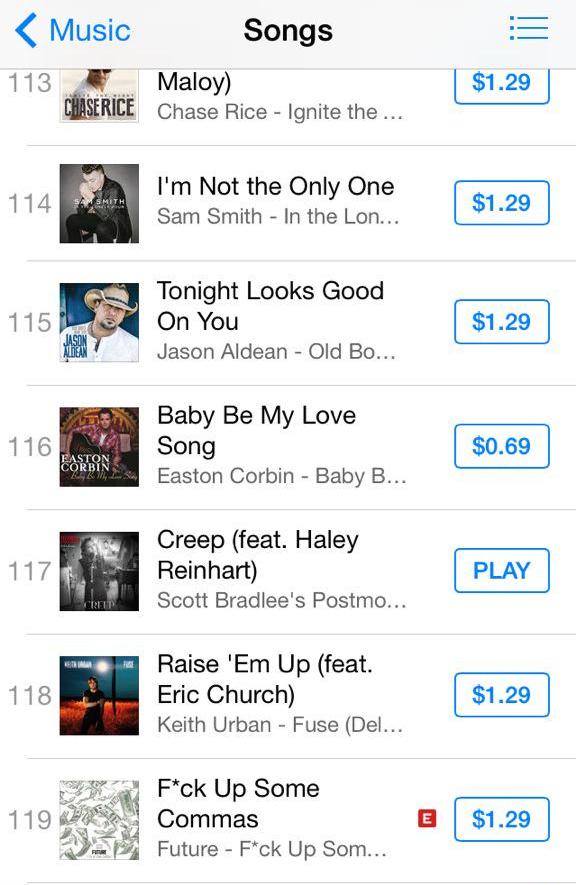 The song is also currently #1 on the UK iTunes Jazz charts.
The video has been recognized and shared by a number of notable websites:
(Click the links to be directed to the exact post about Haley)
Help Haley and Postmodern Jukebox continue to climb the charts buy sharing the video with your friends and family.
Buy the song on iTunes here!