Back and better than ever!
Haley Reinhart, Casey Abrams and Dylan Chambers put on another great show at the Room 5 Lounge in Hollywood last Wednesday night. The show was made possible thanks to Dylan, who went on first at 10pm and opened the show with an entertaining charming set.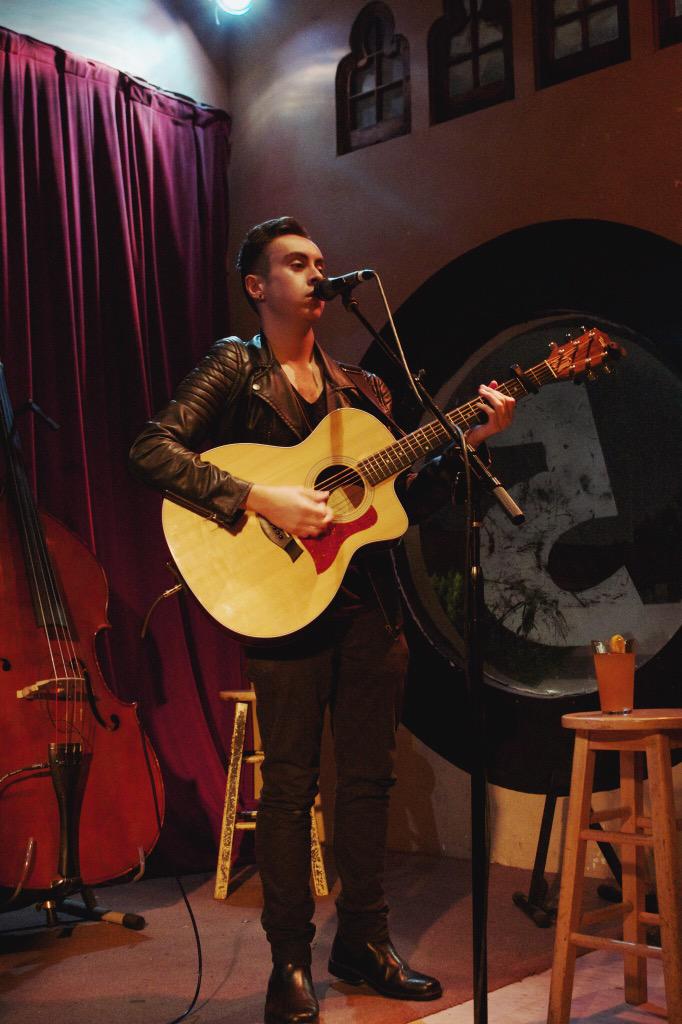 Next on was Casey, who started his set with a few of his own songs. He even mashed up Jason Derulo's "Talk Dirty to Me" with his song "Dry Spell". After that, it didn't take long for Haley to join him up on stage and sing with him for the rest of his set.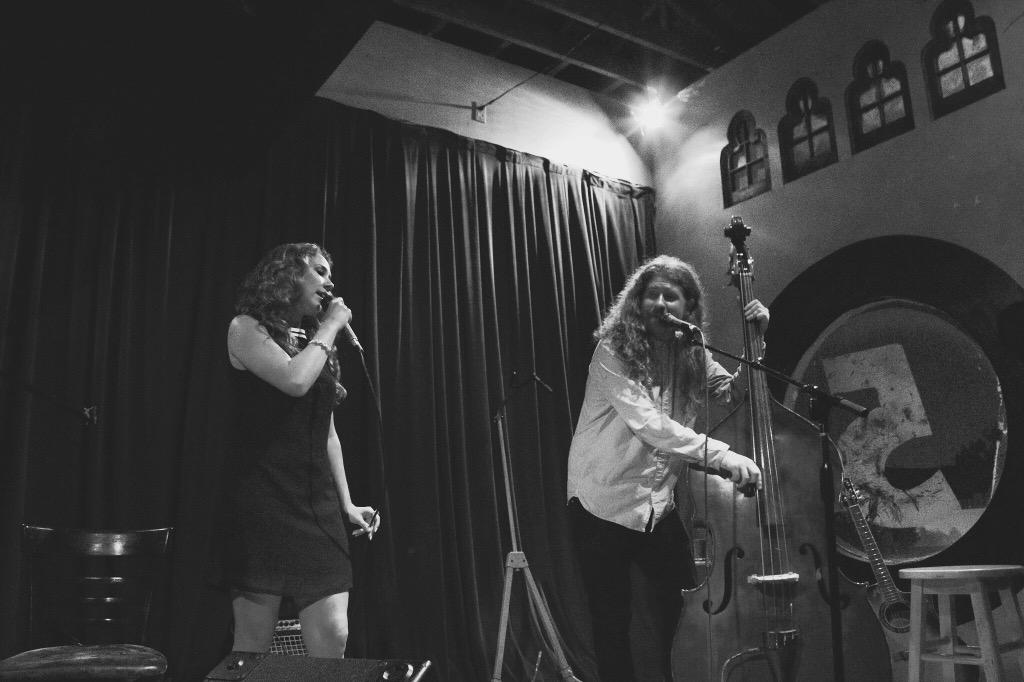 Haley creeped up on stage to play her "hand trumpet" for "Almost Like Being in Love":
Casey then teased Haley for barging in on his set, telling her that now she has to stay and sing more songs with him. So of course she stayed and they went on to sing Casey's song "Never Knew What Love Could do", where Casey invited Haley to share a seat with him:
Next song up was "Stuck in London", a song from Casey's debut album which always gets a fantastic crowd reaction:
Video: Haleystusk
They also brought back a popular cover of theirs that they hadn't done in awhile, "Sail":
It was then Haley's turn, and with her she had friend and fellow singer/songwriter Anders Grahn to play guitar and do backup vocals. Anders and Haley have written a few songs together now. They first met at a song camp in Santorini Greece, where they  wrote "Better".
Haley started off her set with a brand new song called "Lover Girl", that as she explains in the video, may or may not make the upcoming EP:
LYRICS (might not be 100% correct):
Next was "Better", as stated earlier, Haley and Anders wrote this song together on the first day of their songwriting camp. It was a treat to watch it performed by the people who created it:
Haley said it's tradition to do a new Beatle's cover at every Room 5 show, so her and Anders gave us a beautiful rendition of "Don't Let Me Down":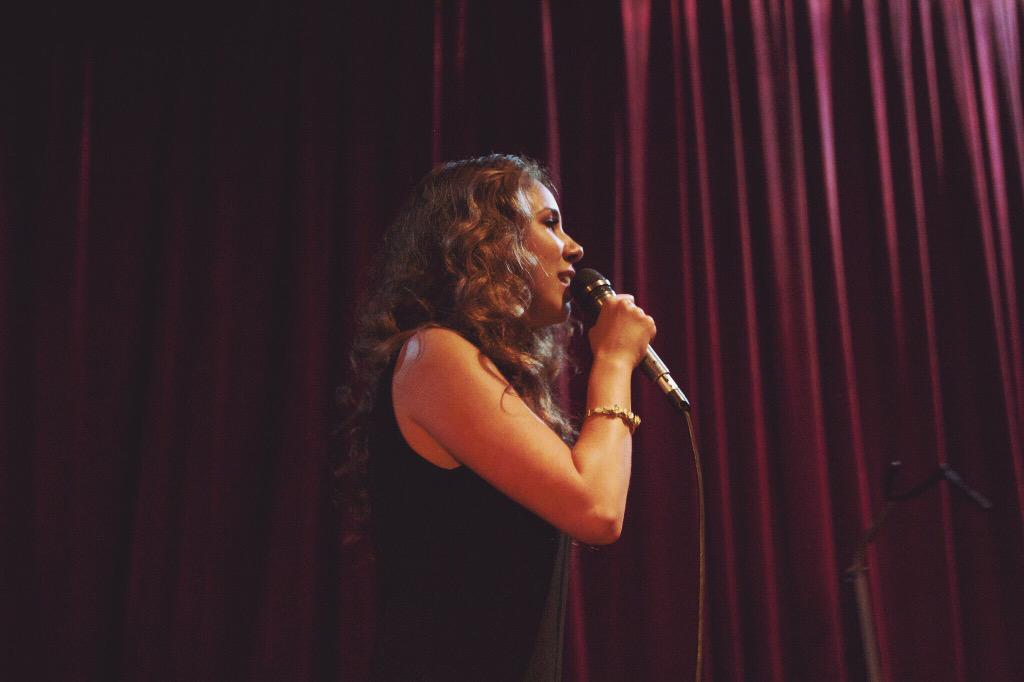 The second new song she debuted for us that night was "Good or Bad" which may also make the EP as well:
LYRICS (might not be 100% correct):
Casey was then brought back up on stage to perform with Haley and Anders for the rest of the show, they started with a jazzy acoustic amazing version of "Night and Day":
The show was almost over, but the crowd at this sold out show were in for a real treat. Haley gave a sensational acoustic performance of her highly popular "Creep" cover. Less jazzy this time around, but still the same singing arrangement. It was nothing short of amazing to hear live. Do yourself a favor and have a listen below:
Last but not least, to close out the show Haley and Casey sang another popular cover of theirs (and Postmodern Jukebox), an epic (and hilariously entertaining) performance of "All About That Bass":
Yet another amazing sold out (well deserved) show by Dylan, Casey and Haley. They are all so talented and are the kindest most down to earth people, which doesn't go unnoticed and is probably the reason their shows keep selling out.
I got to talk to Haley, and she said her EP is moving along quickly, and should be out this summer! There are lots more new songs we have yet to hear, and a few will be left for a surprise once the EP is out. I also asked about the possibility of her own tour for her EP, it's definitely a possibility, stay tuned.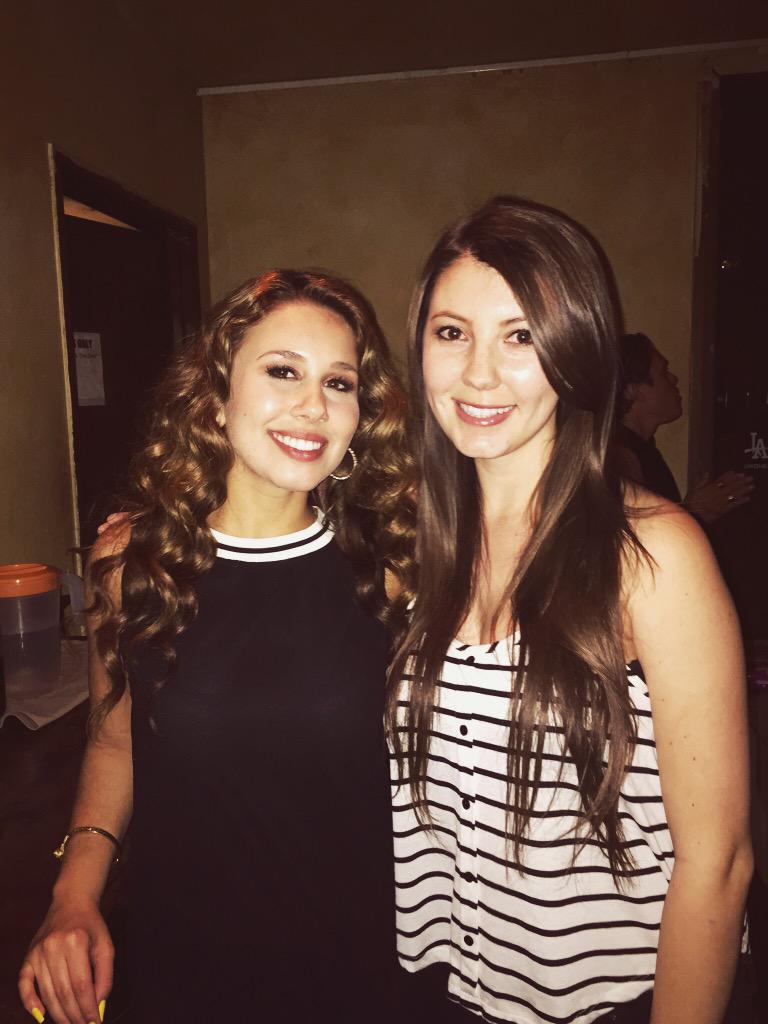 As for the Postmodern Jukebox tour coming up, Haley's really excited about it and is so proud of what her and Casey have been able to do with them. Check to see if Haley's coming to a city near you here, & buy tickets at pmjlive.com!